"À supposer qu'ils habitent la même ville, Louisa Makhloufi et Romain Praisse y resteraient-ils encore cent ans que la probabilité qu'ils se croisent, s'avisent et s'entreprennent resterait à peu près nulle. En sorte que si l'une des 87 caméras de surveillance installées en 2004 par les techniciens d'un prestataire privé de la mairie les voit se croiser, s'aviser, s'entreprendre, ce ne sera qu'à la faveur d'un dérèglement des trajectoires lié à une conjonction hasardeuse de faits nécessaires."
Dans une France contemporaine fracturée, François Bégaudeau met en regard violence économique et drame personnel, imaginant une exception romanesque comme pour mieux confirmer les règles implicites de la reproduction sociale.
Book details
Publisher

Language

Original language

Publication date

Page count

Collection
About the author
François Bégaudeau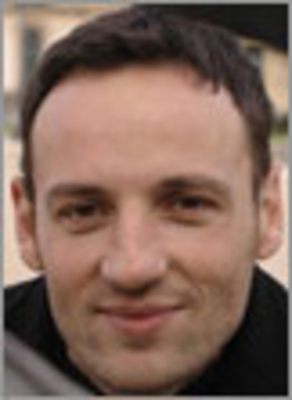 François Bégaudeau est né en 1971 en Vendée. Il a publié huit romans depuis 2003 : Jouer juste, Dans la diagonale, Entre les murs, récompensé par le prix France Culture-Télérama 2006, Fin de l'histoire, Vers la douceur, La blessure la vraie, Au début et Deux singes ou ma vie politique. Il est aussi l'auteur d'une fiction biographique consacrée aux Rolling Stones, Un démocrate, Mick Jagger, d'un livre jeunesse, L'invention du jeu, et d'essais : Antimanuel de littérature, Parce que cela nous plaît (avec Joy Sorman), Tu seras écrivain mon fils. Il écrit également pour le théâtre : Le problème, Le foie, Un deux un deux, Non-réconciliés. Pièces jouées dans des mises en scène d'Arnaud Meunier, Mélanie Mary, Matthieu Cruciani. Il est critique littéraire et de cinéma, notamment dans le magazine Transfuge.
Reviews
No reviews have been written for this book.