Finale de la Coupe d'Europe de football... À la fin de la deuxième mi-temps, juste avant les prolongations, un entraîneur livre d'ultimes conseils à ses joueurs et les exhorte à jouer juste. Mais entre franc-parler et digressions métaphysiques, ce discours déborde son sujet, et vient bientôt s'immiscer le récit d'un amour passé avec une certaine Julie. Chorégraphies amoureuse et sportive sont liées plus qu'on ne le croit. Dans ce premier roman atypique, François Bégaudeau a su habiter une parole à la fois artificieuse et fébrile, badine et hallucinée. Le lecteur est emporté dans une logorrhée verbale, dont les à-côtés comiques redoublent le vertige mental, qui révèle les failles et les aveuglements de ce narrateur donquichottesque.
Book details
Publisher

Language

Original language

Publication date

Page count

Collection
About the author
François Bégaudeau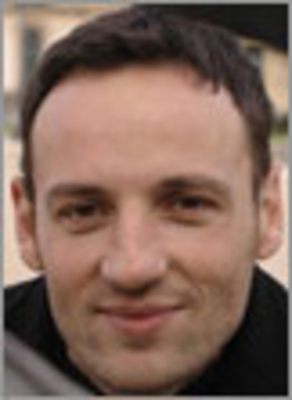 François Bégaudeau est né en 1971 en Vendée. Il a publié huit romans depuis 2003 : Jouer juste, Dans la diagonale, Entre les murs, récompensé par le prix France Culture-Télérama 2006, Fin de l'histoire, Vers la douceur, La blessure la vraie, Au début et Deux singes ou ma vie politique. Il est aussi l'auteur d'une fiction biographique consacrée aux Rolling Stones, Un démocrate, Mick Jagger, d'un livre jeunesse, L'invention du jeu, et d'essais : Antimanuel de littérature, Parce que cela nous plaît (avec Joy Sorman), Tu seras écrivain mon fils. Il écrit également pour le théâtre : Le problème, Le foie, Un deux un deux, Non-réconciliés. Pièces jouées dans des mises en scène d'Arnaud Meunier, Mélanie Mary, Matthieu Cruciani. Il est critique littéraire et de cinéma, notamment dans le magazine Transfuge.
Reviews
No reviews have been written for this book.